In between working on a frankly ridiculous number of children's book, I'm also working on the follow-up to The Bug – a comedy sci-fi space opera called Space Team. I'll share more details about the story and characters soon, but for now I wanted to show you the cover.
As you'll probably be able to gather, it's much lighter in tone than The Bug, although both stories are set within the same universe. In fact, it is something that happens in the first chapter of Space Team that kicks off all the horror in The Bug. You'll finally get to find out where all those mind-controlling creepy crawlies came from.
The book will (should) be out on December 1st, and will be a full length novel, as opposed to a serialized story like The Bug. It's the first in a planned series, so lots of space-based comedy and adventure to look forward to.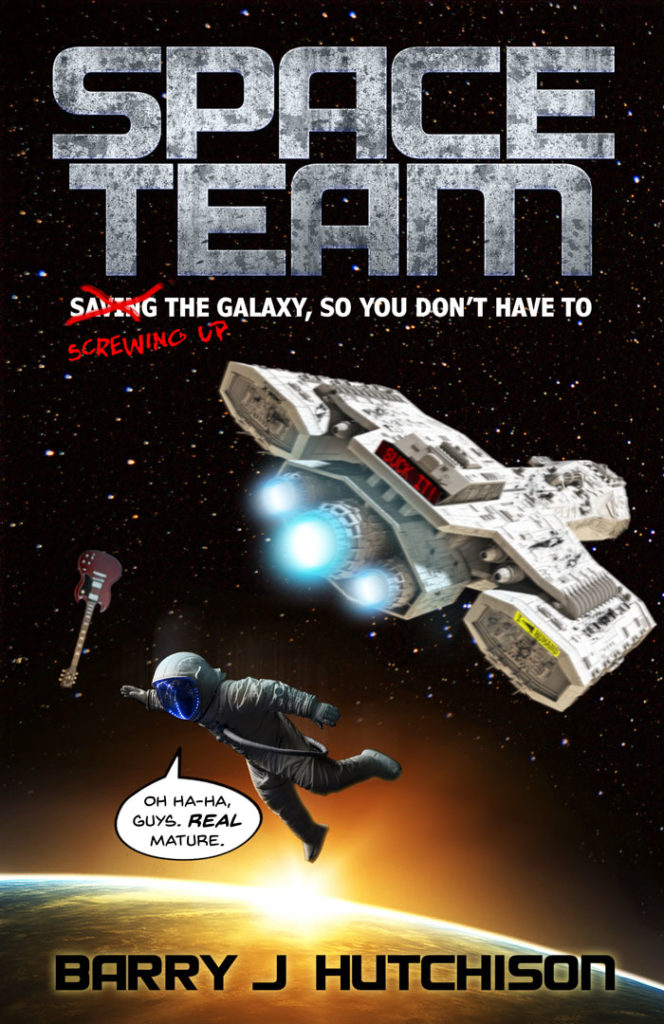 I'd love to hear what you think of the cover, so please do leave me a comment below. Some people seemed to get quite cross that I'd put a speech balloon on there, but I like it – and hopefully you do, too! Let me know.