I've been lucky enough recently to stumble upon a great community of authors who are all producing some fantastic books. Over the next few days, I thought I'd introduce you to a few of them and their work. I really encourage you to take a look at their books and grab any free samples. You might just discover your new favourite author!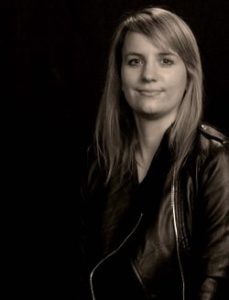 First up, let me introduce you to the incredibly prolific HJ Lawson. Here's the official blurb from her Amazon author page…
HJ Lawson is an English author who currently resides in New York. When she's not writing, she spends her time watching movies and hanging out with her family. She is the author of the following young adult books: The War Kids Series and The Sanction Series.
As you can see from her author page, HJ has written a lot. Today, though, I wanted to let you know about a free and exclusive short story of hers that you can download and read right now. It's a prequel to a new series, so this is a great chance to get in on the ground floor.
Now, if you're anything like me and were addicted to a certain Joss Whedon-created TV series in the 90s, this is going to sound right up your street. Here's the blurb for the prequel story: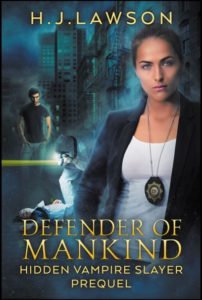 I'm Alexa, Defender of Mankind… Time to prove my namesake correct. I'm going to make humans stronger and faster to fight off vampires… I'm going to make them vampire slayers…
Frankly, you could put the words "vampire slayers" into absolutely anything, and I'd be all over it, even if it was terrible. Fortunately, though, this prequel story is about vampire slaying and excellent, so it's a double win in my book.
If you want to get your hands on the free sample story – and I have no idea why you wouldn't – then you're in luck, because you can download it right here.
You can also find out more about HJ Lawson on her Facebook page and website.