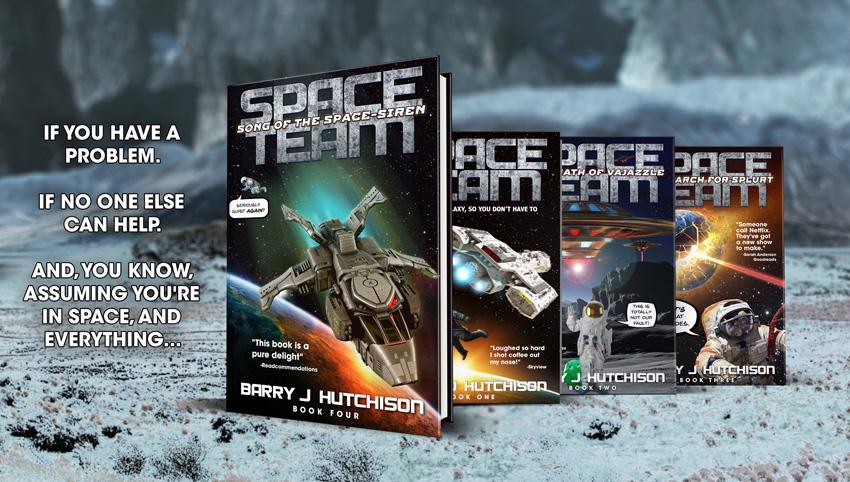 The  fourth Space Team book, Space Team: Song of the Space Siren, will be published in April, kicking off a new trilogy of adventures for Cal Carver and his shipmates. The book is available to pre-order now, and I thought I'd share a little extract from chapter one. You know, in case you're into that sort of thing. Check it out below.
Oh, and it hasn't been proof read yet, so ignore any typos. They won't be in the finished book. No, honest…
PRE-ORDER SPACE TEAM: SONG OF THE SPACE SIREN NOW!